Large and Dangerous Trees
Superior Extraction of the Most Challenging Kind
Serving Frederick and Montgomery Counties and surrounding areas, our licensed tree experts and arborists have years of experience under their belts who dedicate this to keeping your home or property safe from unstable trees or trees that have grown too large for their health. 
Dangerous Tree Removal
Dangerous trees are those that have grown into places they shouldn't such as up against buildings (your home) or into telephone wires. If struck during a storm, the damage could be too significant. Patrick Musser Tree Service, Inc. has a team of arborists ready to tackle any challenging situation they see. We use our experience to remove a problematic tree safely and efficiently without harming the rest of your home or property.
Large Tree Removal
Trees that have grown too large can be hazardous if not maintained or if they have become damaged in a storm. Patrick Musser Tree Service, Inc. dedicates their years of experience and skill to remove these potential hazards. These monstrous trees require special machinery and technicians who have the skills and familiarity of extracting them.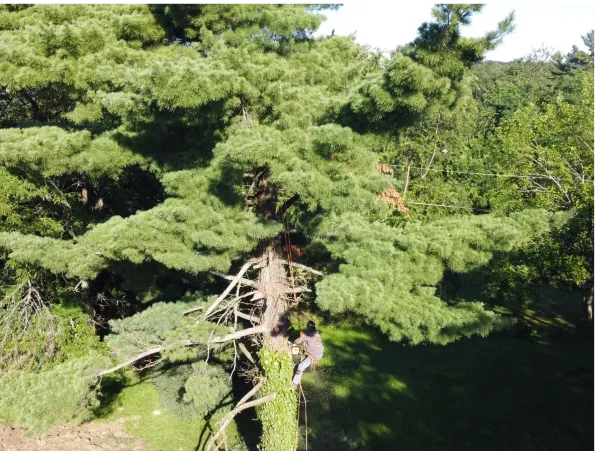 Do Your Trees Need Some Attention?