Tree and Stump Removal Services in Montgomery County, MD
A Clean Landscape
When it comes to home tree removal near you, you can always count on the Patrick Musser Tree Service company. We offer tree and stump removal services in Frederick and Montgomery counties as well as surrounding areas. Our trained tree experts have the proper tools and equipment to ensure quality results.
Tree Removal
Tree removal services are essential if you want a clean and clear landscape around your home. Although trees are beautiful additions to any property, there may come a time when you have to completely remove a tree.
Some reasons to remove a tree include:
Safety
Obstruction
Rotting
Damage
Infestation
Aesthetics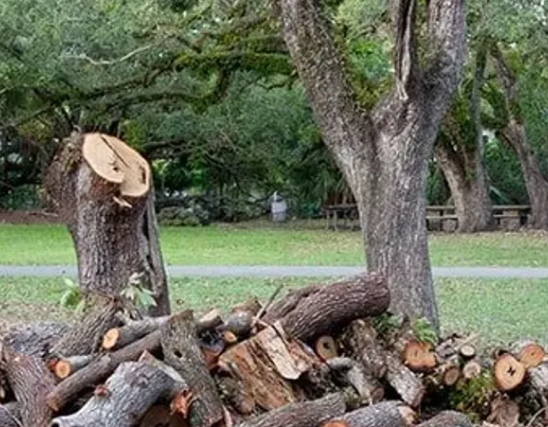 Safety
One of the biggest reasons is safety. A tree that is too close to a house or too big can cause damage with extreme winds, thunderstorms, ice, or snowfall, because you run the risk of large branches or even the entire tree falling on your home.
Obstruction
Another reason may include obstruction. For example, if you need to install a new driveway, pathway or structure, you might have a tree in your way. You can rest easy knowing that we'll clear the area in no time.
Tree Rotting and Infestation
When you notice signs of a rotting tree or if your tree has an infestation, removing it may be the only option. This is essential to prevent the disease from spreading to surrounding trees. Usually, a tree that has disease or is already dying may not be saved. However, our certified arborists will be able to assess the situation and recommend the best solution.
Stump Removal
After tree removal, it is also important to remove the stump. Our tree professionals are trained, insured, and have experience in stump grinding and removal. One of the biggest reasons you would want to remove the stump is for aesthetics. A tree stump could be unsightly for your home's exterior layout. It could also prove to be a safety concern. Rest assured that our tree experts will remove the stump by grinding it. This is an ideal solution because the grinder wood can be used for landscaping mulch.
The Results
Our goal is to make your landscape beautiful. We use proper and proven techniques to remove your trees and stumps. You can also rest easy knowing that we will take the necessary safety precautions to work on your property. We always remove tree branches and other debris, making sure the area is clear and beautiful again. It's as if we were never there. Remember to contact the Patrick Musser Tree Service company for all your tree and stump removal needs.
Do Your Trees Need Some Attention?