Tree Services in Bethesda MD
Welcome to our professional tree care services in Bethesda, Maryland. We are dedicated to providing top-notch tree removal, tree trimming, tree pruning, dead tree removal, lot clearing, and emergency tree services to the residents of Bethesda and its surrounding areas. With our expertise and commitment to customer satisfaction, we strive to enhance the beauty and health of your trees while ensuring the safety of your property.
Our Services
Tree Removal
Our skilled team of arborists is equipped to handle tree removal projects of any size. Whether you have a hazardous tree that poses a threat to your property or simply need to clear space for a new construction project, we will safely and efficiently remove the tree while minimizing any impact on your surroundings.
Tree Trimming
Regular tree trimming not only enhances the aesthetic appeal of your property but also promotes the overall health of your trees. Our experienced arborists will carefully assess your trees and trim them to improve their shape, remove dead or diseased branches, and ensure proper growth.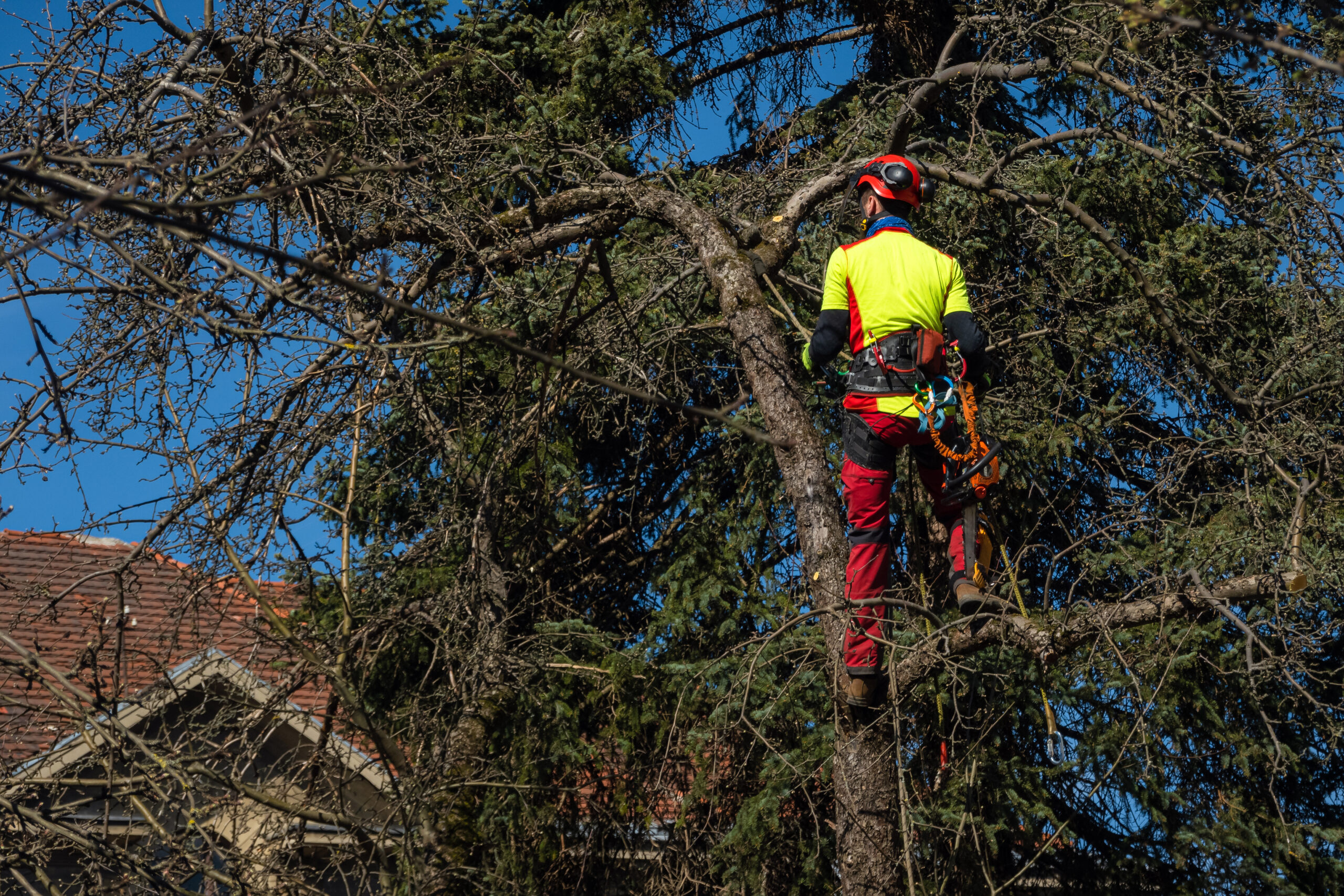 Tree Pruning
Proper tree pruning is essential for maintaining the structural integrity and health of your trees. Our certified arborists will skillfully prune your trees to eliminate weak or crossing branches, improve airflow, and reduce the risk of disease or storm damage.
Dead Tree Removal
Dead trees can be unsightly and pose significant risks to your property. Our experts will safely remove dead trees from your premises, preventing potential hazards such as falling branches or complete tree failure.
Lot Clearing
If you have a large area of land that needs to be cleared for development or landscaping purposes, our lot clearing services are just what you need. We will efficiently remove trees, stumps, and vegetation, leaving you with a clean and ready-to-use space.
Emergency Tree Services
We understand that emergencies can happen at any time. That's why we offer 24/7 emergency tree services to address any urgent tree-related issues. Whether it's a fallen tree blocking your driveway or a storm-damaged tree endangering your property, our team will respond promptly and provide the necessary assistance.
Things to Do in Bethesda, MD
While we take care of your tree care needs, you can explore the vibrant city of Bethesda, Maryland. Known for its rich history, cultural attractions, and beautiful parks, Bethesda offers a variety of activities for residents and visitors alike. From exploring the renowned Strathmore Music Center to enjoying a leisurely stroll through the picturesque Cabin John Regional Park, there is something for everyone in Bethesda.
Types of Weather During the Seasons in Bethesda, MD
Bethesda experiences a range of weather conditions throughout the year, which can impact the health and maintenance of your trees. Summers are typically hot and humid, while winters can be cold with occasional snowfall. Spring brings moderate temperatures and rainfall, promoting new growth, while autumn showcases stunning foliage colors. Our tree care services are tailored to address the specific needs of your trees during each season, ensuring their vitality and longevity.
FAQs Regarding Tree Care Services
Q: How often should I have my trees trimmed?
A: The frequency of tree trimming depends on various factors such as tree species, age, and desired aesthetics. Generally, it is recommended to have your trees trimmed every 3-5 years.
Q: Are your tree removal services insured?
A: Yes, we are fully insured and licensed to provide tree removal services. Your safety and the protection of your property are our top priorities.
Q: Can you provide an estimate for tree removal or other services?
A: Absolutely! We offer free estimates for all our tree care services. Simply contact us, and our team will assess your needs and provide you with a detailed estimate.
Q: What measures do you take to ensure the safety of my property during tree removal?
A: Our experienced arborists use industry-standard techniques and equipment to safely remove trees without causing damage to your property. We take every precaution necessary to protect your surroundings.
Contact us today for all your tree care needs in Bethesda, Maryland. Our team of skilled professionals is ready to provide you with exceptional service and ensure the health and beauty of your trees.
Do Your Trees Need Some Attention?